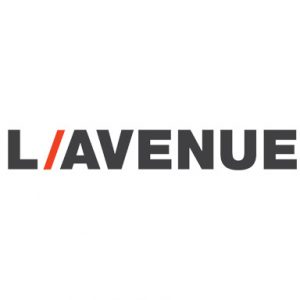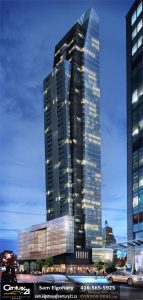 DESCRIPTION
L/AVENUE Condos will rise up in the heart of the Montreal, against the animated backdrop of the Bell Centre and the vibrant downtown core. Divided over 50 storeys and offering breathtaking views of the city, L/AVENUE's more than 300 condominiums will range from 500 to 1,500 sq. ft., with penthouses ranging up to 5,300 sq. ft.
With its excellent location, high-quality modern finishing materials, an entire floor dedicated to enviable common areas and amenities, a host of practical services located on the ground floor, including a restaurant and a Provigo Le Marché grocery store… L/AVENUE will elevate the standard of urban living in Montreal!
CORPORATE VISION
BROCCOLINI started out in 1949 with the construction of a single house. Now in its third generation as a family-owned, Montreal-based business, this dynamic company has successfully completed numerous institutional, commercial, and residential projects, many of which have become models of reference in the industry. Recognized for quality workmanship, innovative technology, open collaboration, and exceptional standards, Broccolini is poised to redefine the Montreal skyline.
ARCHITECTURE
Slated to be the tallest mixed-use residential building in Montreal, L/AVENUE will become one of the most recognizable and iconic silhouettes in the skyline. A modern interpretation of a traditional Manhattan high-rise, this prestigious 50-storey tower will be composed of three rectilinear volumes sculpted in a dramatic stepped-tower form. The exterior will feature a full glass façade. At street-level, the podium of the building will add another level of architectural richness to the surrounding area. L/AVENUE's contemporary union of metal and glass will give rise to a modern architectural masterpiece – the perfect marriage of passion and design.