Event Program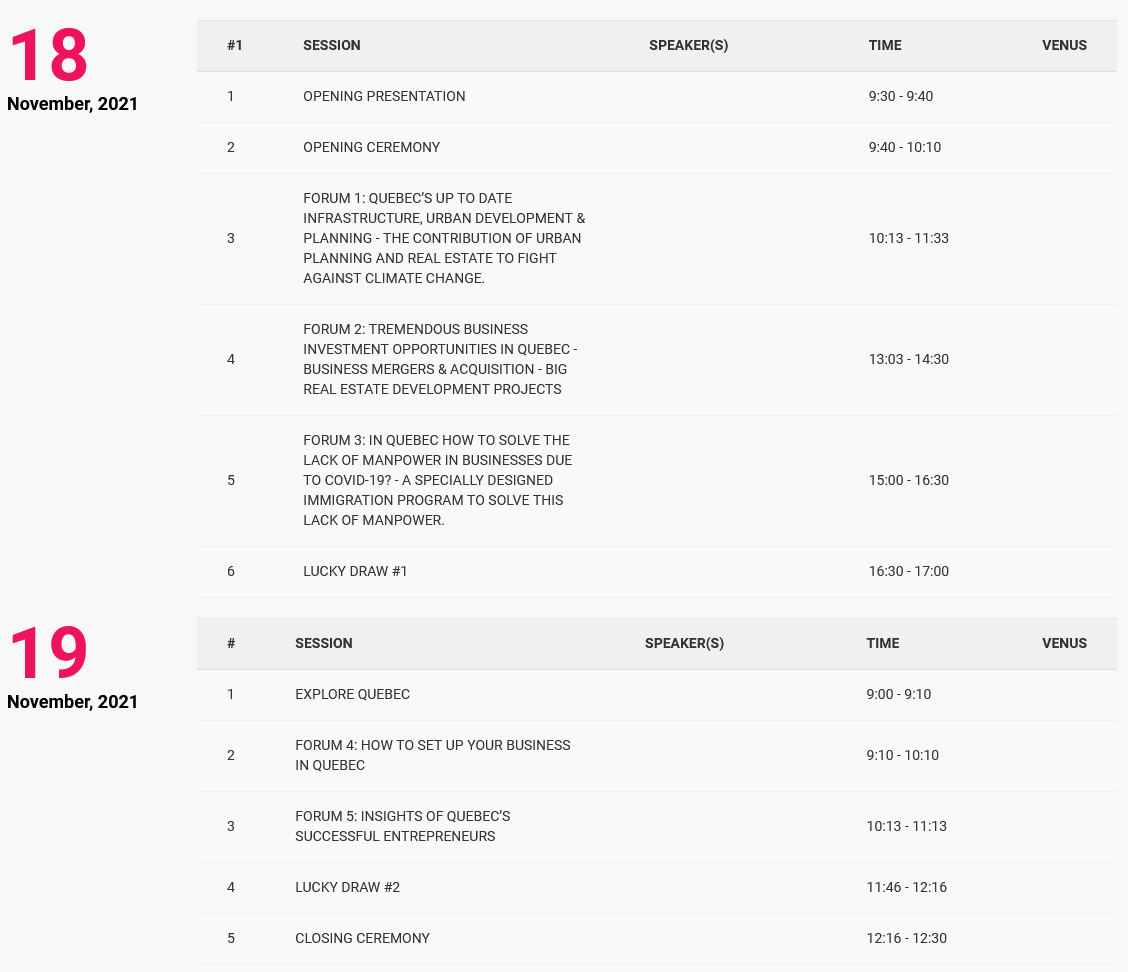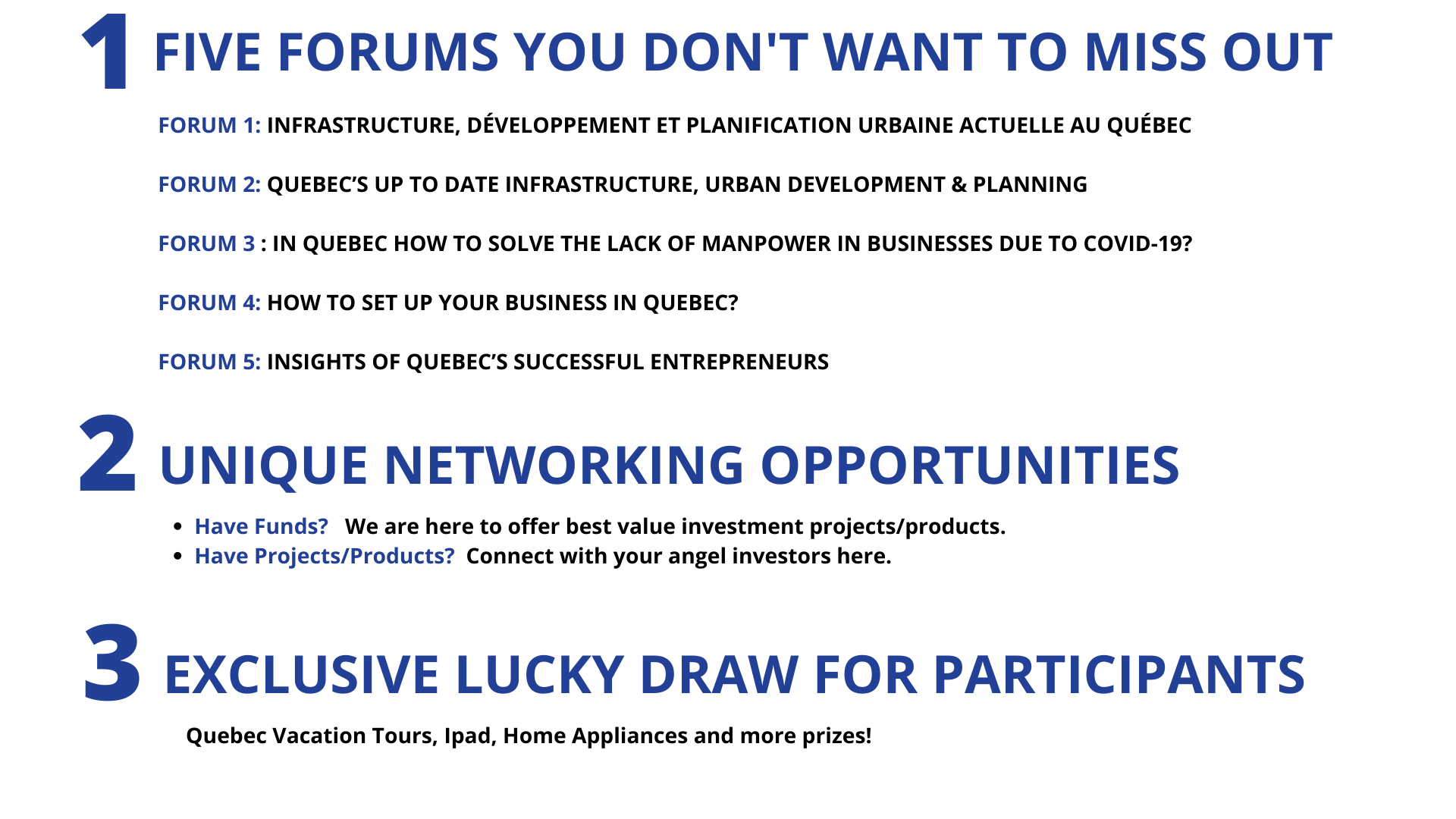 FORUM #1
QUEBEC'S UP TO DATE INFRASTRUCTURE, URBAN DEVELOPMENT & PLANNING
H O S T / S P E A K E R S
FORUM #2
TREMENDOUS BUSINESS INVESTMENT OPPORTUNITIES IN QUEBEC
H O S T / S P E A K E R S
FORUM #3
IN QUEBEC HOW TO SOLVE THE LACK OF MANPOWER IN BUSINESSES DUE TO COVID-19
H O S T / S P E A K E R S
FORUM #4
HOW TO SET UP YOUR BUSINESS IN QUEBEC?
H O S T / S P E A K E R S
FORUM #5
INSIGHTS OF QUEBEC'S SUCCESSFUL ENTREPRENEURS
H O S T / S P E A K E R S
SUPPORTING ORGANIZATIONS 2021
Canada-China Small and Medium Enterprises (CCSME) is a non-profit organization dedicated to SME business and trade between Canada and China.With a wide range of connections, activities and events, we offer a unique platform to our members by ensuring effective communication and meaningful collaboration, offering all the professional expertise (legal, cultural, financial, etc.) which entrepreneurs need to be successful.