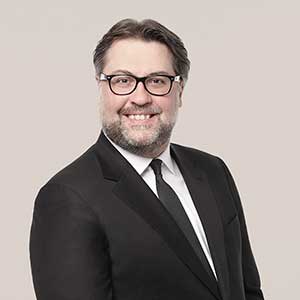 Me. David Heurtel
Counsel, FASKEN
Political Analyst CJAD 800 AM Montreal, CTV News Montreal, 580 CFRA Ottawa
Adjunct Professor Masters of Public Policy and Public Administration, Concordia university
David Heurtel is a counsel at Fasken, where he advises clients on government relations, public relations with municipalities, the Government of Quebec, and the Government of Canada. He also provides advice to clients on environmental, energy and climate change issues, ESG, and immigration.
Before joining the law firm, he served as a Member of the National Assembly of Quebec for the Viau riding from 2013 to 2018 and held several positions within the Quebec government, including Minister of Sustainable Development, Environment, and the Fight against Climate Change from 2014 to 2017, and Minister of Immigration, Diversity and Inclusion from 2017 to 2018. David also held various leadership positions, including CEO of the Montreal Olympic Park from 2011 to 2013.
In addition, David is a political analyst for CTV News Montreal and CJAD 800 Montreal, where he is also a host.
He is an adjunct professor in the Master of Public Policy and Public Administration program at Concordia University.
David is the President of the Board of Directors of the RSEQ (Quebec Student Sports Network) and the author of "Journées de Ministre" published by VLB Éditeur in 2020.