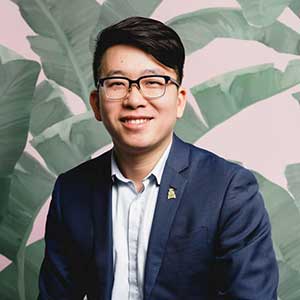 Mr. Easy Wang
Vice-President, CCSME
Co-founder and VP Development, CACAO 70
Mr. Wang is the co-founder and VP Development of CACAO 70 – a chocolate based restaurant/café chain and an award winning bean-to-bar chocolate producer based in Montréal. His passion for business development and expertise in management has fostered the growth of CACAO 70. In less than 10 years, Mr. Wang and his business partners, from scratch, turn the company into an international franchise which delights thousands of customers on a daily basis.
He has been presented with many well-recognized awards. In 2017, Mr. Wang was honoured as "Entrepreneur issu de la diversité", for his work and contributions to fostering diversity in the business community. He is also the Vice-President of Canada-China Small and Medium Enterprises (CCSME).