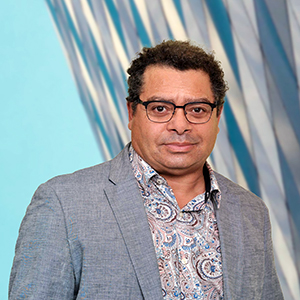 Mr. Francis Bissonnette MBA
Founder and CEO Batimatech
Francis Bissonnette is a graduate of HEC Montreal and holds an MBA from the University of Sherbrooke. He has over 20 years of expertise in the construction sector, including 12 years with a major construction association. He is the founder and CEO of Batimatech, a pillar of the construction and real estate industry in Quebec. Batimatech's mission is to promote innovation, collaboration, agility and the integration of the best digital solutions in our business ecosystem and in our institutions.
In addition to organizing the PitchTech Innovation Construction competition for the past 6 years, which aims to promote innovation in the real estate (proptech) and construction sectors. Francis also conducts a census of technological solutions and innovative equipment for the construction industry in collaboration with the Ministère de l'Économie du Québec.
In order to support the emergence of new solutions for the industry, Francis propels its incubator/accelerator, "L'atelier des possibilités", for and by the actors of construction, real estate, technologies (LABS) and venture capital.
His approach, in politics as in everyday life, is human-centred. His vision of Montréal is that of a forward-thinking, proactive, caring city in which the voices of all citizens are heard and represented.