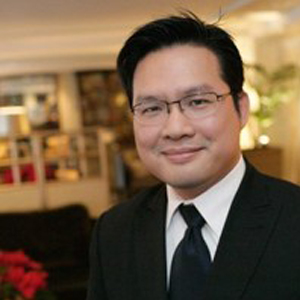 Mr. Kelvin Mo
President Asia Pacific Association Small and Medium Enterprises
President of the board of Directors Chambre de commerce et d'industrie de Saint-Laurent – Mont-Royal

Mr. Mo is a successful entrepreneur, and a specialist in the fields of business and administration. Entrepreneur at heart, he is the founder of two companies; Groupe Service Santé Globale inc. founded in 2008 and BCMMO Inc. in 2013. Thanks to his clients who are in majority small and medium enterprises working at the local, national and international scales, Mr. Mo has a vast expertise in regards to the needs of SMEs. Additionally, he is one of the founders of CCSME, as well as the Vice-President of the Chamber of Commerce and Industry of Saint-Laurent – Mont Royal.
Mr. Mo holds an Executive MBA and a Graduate Diploma in Ergonomic Intervention in the Workplaces from UQAM. In 2013, he was selected by the Overseas Chinese Affairs Office of the State Council to participate in a special training on Chinese economic development alongside other international entrepreneurs in Beijing. Mr. Mo founded YCPA (Young Chinese Professionals Association) in 1999, and since then has dedicated himself to the China-Canada dialogue.