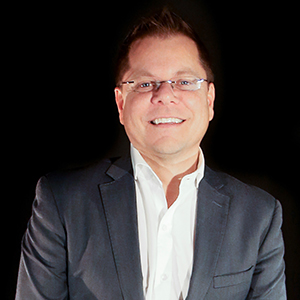 Mr. Stéphane Coudé (Geopolitics)
EDBA, Post-MBA, EMBA, MBA President and Senior Partner XSM2 inc. Professor Global Humanistic University
Stéphane Coudé is the founding president of XSM2 Group Inc. (created in 2007) which offers consulting services in business growth, strategy (B2B and B2G – business to government), international marketing (mainly in North America, Europe and Asia, as well as in the Caribbean) and management. With more than fifty mandates successfully completed, Mr. Coudé counts among his clients' organizations (SMEs, large companies, cooperatives, governments, etc.) established in Canada and abroad.
Before creating the XSM2 Group, Mr. Coudé worked in various organizations as a partner, founding member, director, president and vice-president from 1995 to 2009. He thus has more than 25 years of experience in business and has successfully advised more than 300 companies and organizations.
Mr. Coudé holds an Executive Doctorate in Business Administration (EDBA) from Paris Dauphine University obtained in 2014 with the mention "very honorable with the congratulations of the jury"; a Post-MBA degree from the Harbin Institute of Technology in Shenzhen in China obtained in 2009 as well as a MBA for executives/EMBA from the double degree program of the UQAM and Paris-Dauphine University obtained in 2006.
Finally, he is the author of several books and articles relating mainly to public procurement and organizational strategy, he has given around fifty conferences in North America, Europe and Asia and he has taught organizational strategy in various MBA programs at McGill University and HEC Montreal, as well as in undergraduate and graduate programs at the School of Library and Information Science at the University of Montreal, at UQAM and at the University of Ottawa.