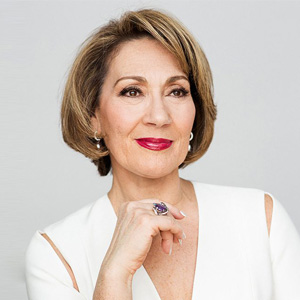 Ms. Danièle Henkel
Entrepreneur, author and businesswoman
Ms. Danièle Henkel is an entrepreneur, author and businesswoman that managed to position her personal and entrepreneurial brand in Quebec. Her eponymous brands have helped pave the way to well-being and position "beauty in truth" as a new social norm in the business world. Ms. Henkel is a genuine person of influence who lends her voice to many causes that are dear to her. She focuses, among other things, on molding a stronger and outward-looking Quebec. A strong advocate for the promotion of women entrepreneurship in Quebec, she does not hesitate to finance, support, mentor and invest in businesses in which she believes in, as demonstrated during her five seasons on Quebec's "Dans l'oeil du Dragon".
Ms. Henkel has been named a leadership champion of the Women's Enterprise Leadership Group by Global Affairs Canada, to assist the Women Entrepreneurs Finance Initiative (We-Fi) led by the World Bank Group. In 2018, she received the Medal of Honor of the Quebec National Assembly. She was named Knight of the National Order of Merit of the French Government last year.