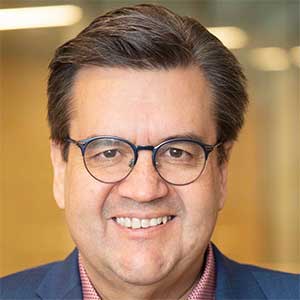 The Honorable Denis Coderre
Former Mayor of Montreal (2013-2017)
Ambassador to the JGH Foundation
The Honorable Denis Coderre is known as a politician, Liberal MP for Bourassa in the House of Canada from 1997 to 2013, and also as Mayor of Montreal from 2013 to 2017. Mr. Coderre became involved in politics in 1983. His dedication, efficiency and his organizational skills quickly propelled him onto the national scene. He has held various leadership positions within the Liberal Party of Canada (LPC). He was, amongst various positions, Minister of Citizenship and Immigration and President of the Queen's Privy Council. Since he left Montreal city hall, he has been very active and has had a full life. He now holds the positions of Special Advisor Strategy and International Development at Stingray Group, Special Advisor Urban Mobility at FIA, and sits on the Board of Eurostar. He also shares his time in certain social implications such as Ali et les princes et princesses de la rue and is Ambassador to the Jewish General Hospital Foundation of Montreal.