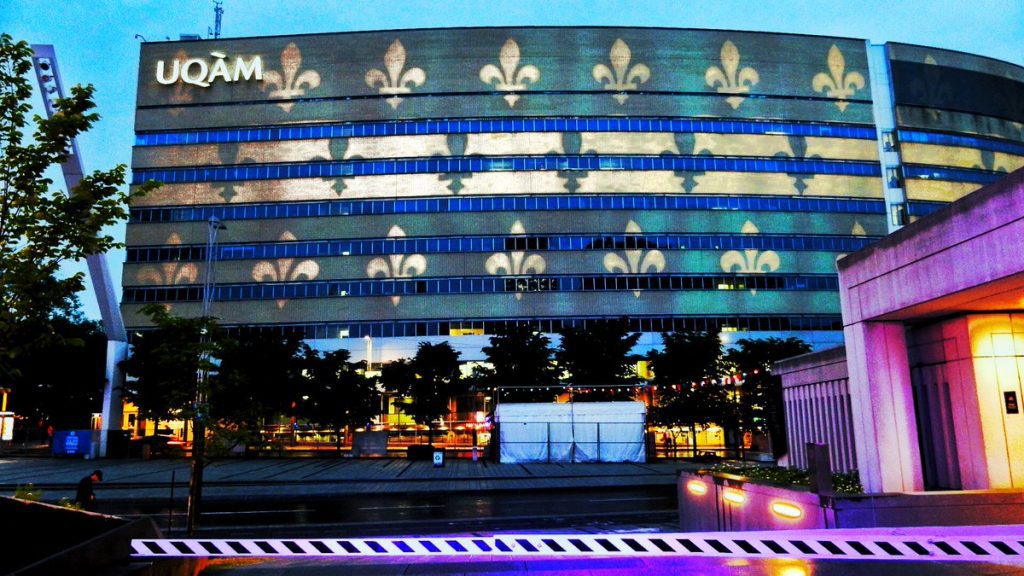 About UQAM
The Université du Québec à Montréal (UQAM) is a French-language university.
UQAM is a dynamic, open, creative university with an international outreach. It is recognized for the originality and quality of its programs, its cutting-edge research, solidly grounded in social concerns, and its innovation in the arts.
Prospective students: please visit our dedicated site Studying at UQAM.
---
An urban university
UQAM's central campus and its Pierre-Dansereau Science Complex are located in the heart of two of central Montreal's liveliest districts: the Quartier Latin [Latin Quarter] and the Quartier des spectacles [Entertainment District]. UQAM is directly accessible from the Berri-UQAM and Place-des-Arts metro stations. Bicycle paths and self-service bike stations also serve all its pavilions.
---
A broad selection of innovative study programs
UQAM offers more than 300 study programs in seven main areas: arts, communications, education, management, political science and law, science, and social sciences. Many of these programs are unique in Quebec, Canada and North America.
---
Regional campuses
In addition to its Montreal campus, UQAM has four other campuses in the metropolitan region, enabling students to pursue their studies closer to home. The Lanaudière, Laval, Longueuil and West Island campuses offer full study programs, as well as several day, evening or weekend courses.
---
International dimension
Each year, UQAM welcomes more than 3,500 foreign students from 90 countries. It also maintains several centers for international research, including the Montreal Institute of International Studies. Over the years, UQAM has established agreements with over 380 institutions in 63 countries, in addition to the numerous links created through its membership in international university networks.
---
Cutting-edge research
UQAM is ranked 1st in Quebec and 6th in Canada in terms of research funding for comprehensive universities (Research Infosource, 2018). The University's researchers, working in more than a hundred research and creative units, are awarded numerous prizes and distinctions each year.
---
Innovation
Innovation has been central to the mission of UQAM, a pioneer in the development of many fields of study not traditionally found in an academic setting. It has unique areas of expertise that have contributed to its institutional identity, notably in public relations, actuarial science, sexology, social law, design and visual arts, feminist studies, and social economy, not to mention its advances in health and in Earth and atmospheric sciences.
---
Language School (École de langues)
UQAM welcomes students from a wide variety of linguistic and cultural communities. The courses are in French. However, the École de langues offers several courses and one certificate in French as a second language. The Language School is recognized for its quality programs and high-tech computer equipment.