Vanier College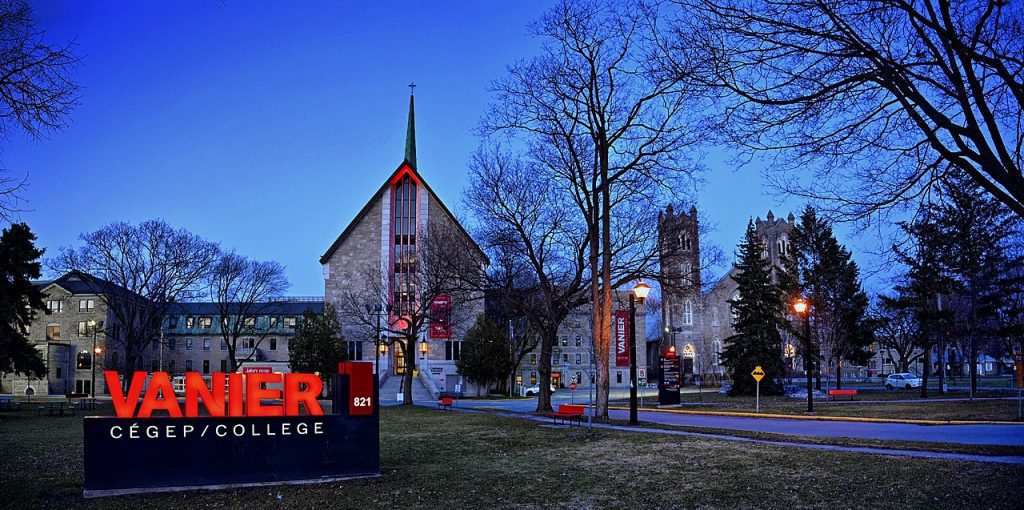 Vanier College is a publicly-funded English language CEGEP located in Montreal. Named in honour of General Georges P. Vanier, a Canadian soldier, diplomat and former Governor General of Canada, Vanier College opened its doors on September 8, 1970 welcoming close to 1,400 students in its first cohort. The Vanier College Crest is an adaptation of the Vanier family Coat of Arms.
The Vanier College Campus
Situated on an oasis of green in the Borough of Saint-Laurent, of the City of Montreal, Vanier College occupies property and buildings purchased by the government from the Soeurs de Sainte-Croix who previously operated a convent (Couvent Notre-Dame-des-Anges) and a private women's college (Collège Basile-Moreau) in the location. These buildings have undergone considerable renovations over the years to accommodate the changing needs of post secondary education.
Career and Pre-University Programs
Vanier College continues to offer full time pre-university programs and technical career programs leading to a Diploma of College Studies (DCS), while the Continuing Education Department offers credit DCS courses and Attestation of College Studies (ACS) programs, as well as non credit courses and programs.
Vanier's Academic Life
The academic life of the College is enhanced through a multitude of student services, resource centers, and social and cultural activities. A hallmark of Vanier College has been its diverse student body with students from all cultural backgrounds and from every continent being represented in the College community
Vanier College Athletics
The Athletics Department has fielded competitive teams in ten collegiate sports. The Vanier College Cheetahs have produced a number of professional athletes and won both National and Provincial Championships. In particular, the Men's AAA Basketball team just captured their second National Championship, and the Men's AAA Football team won their ninth Bol d'Or Provincial Championship. Additionally, Vanier College is a designated Sport-Études college, welcoming elite athletes to its student body.