KDR International Inc is proud to announce that the "2019 MIBIEXPO ASIAN TOUR" is held at Shangri-La Hotel in Hangzhou on Nov 16th  2019.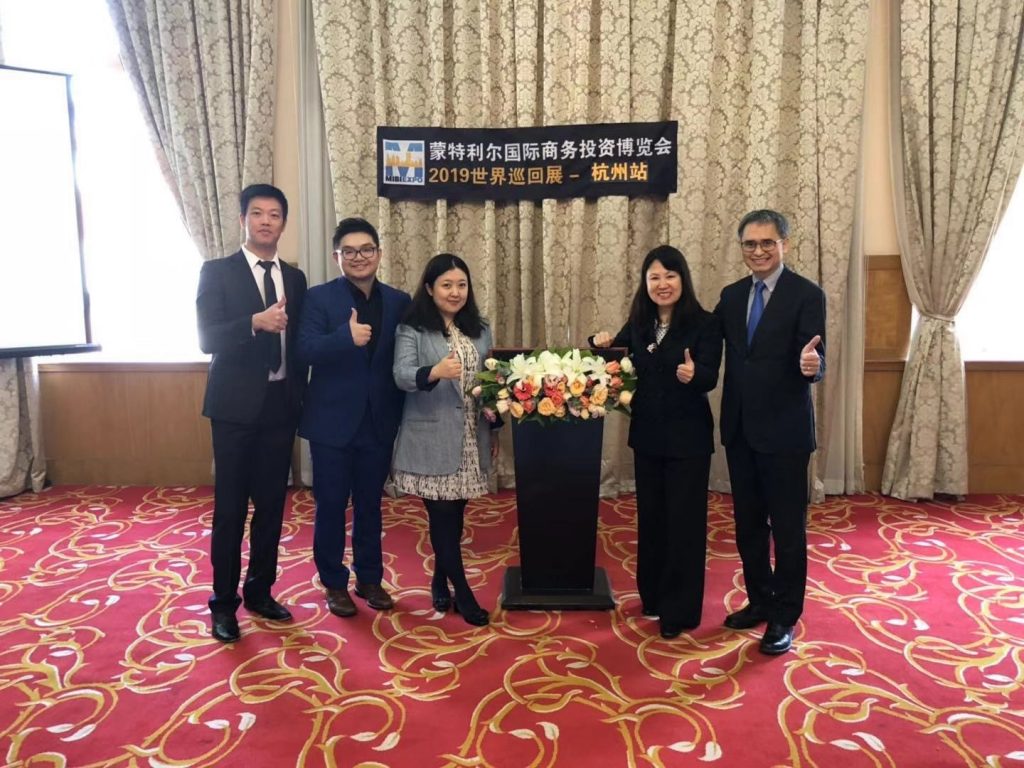 On behalf of MIBIEXPO, Jocelyn Kao (the founder&president) made a welcome speech for all the visitors. Upon the opening ceremony, a recap of the 2019 International Investment Exposition in Montreal was shown to the public. The second edition of exposition gained an enormous success due to the tremendous support from the Quebec government, local and international entrepreneurs, investors, students as well as influencers from diverse professional background.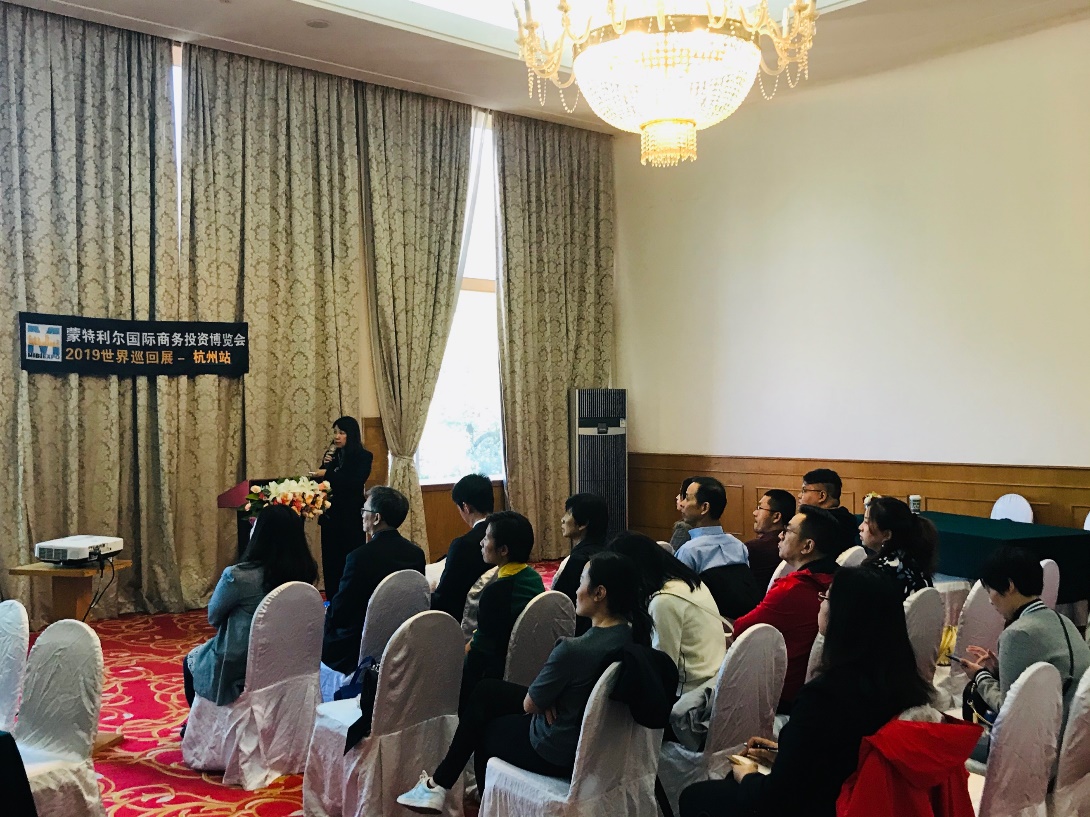 MIBIEXPO is honored to have the corporates and consultant from different industries to exhibit in Hangzhou concerning Real Estate, investment, immigration and education. The aim is to create a one-stop platform that boasts of exclusive business opportunities for SMEs and consulting service for investors and new immigrants from China. The exhibitors and guest speakers are,
Executive Officer and founder of Diamond Diamond Real Estate Inc. Mr. Phillip Lee
Partner and Director of Accounting Service, Boiley&Handfield, Mrs. Yao Du
Manger of Private Banking Services, BMO, Mrs. Kris Gao
Marketing Manager of KDR International Inc, Mr. Nicolas Liu
Ms. Jocelyn Kao initiate the exhibition by giving out a brief introduction of MIBIEXPO, showcasing the highlight of the expositions in Beijing, Shanghai, Taipei as well as Montreal for the past two years. Then she presented Montreal to the public in terms of immigration, education, culture, history, real estate etc, explained the reason why Montreal is the ideal city for investment and living.
Mrs. Kris Gao from BMO Shang Hai branch delivered an in-depth presentation regarding the history, service and location of the offices in China. She also conducted a comprehensive analysis to local investors and potential immigrants concerning the foreign exchange market in China.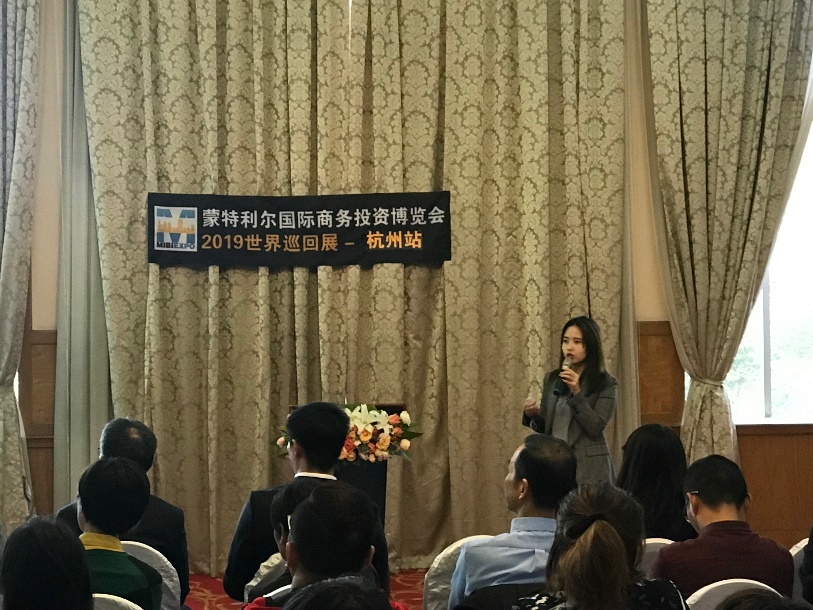 Mrs. Du Yao, Director of Accounting Service from Boiley&Handfield, her expertise in accounting and taxation enables our visitors to have a basic knowledge of tax system in Canada. furthermore, she exhibited the application process on declaring foreign property and presented the major groups of income tax in Canada.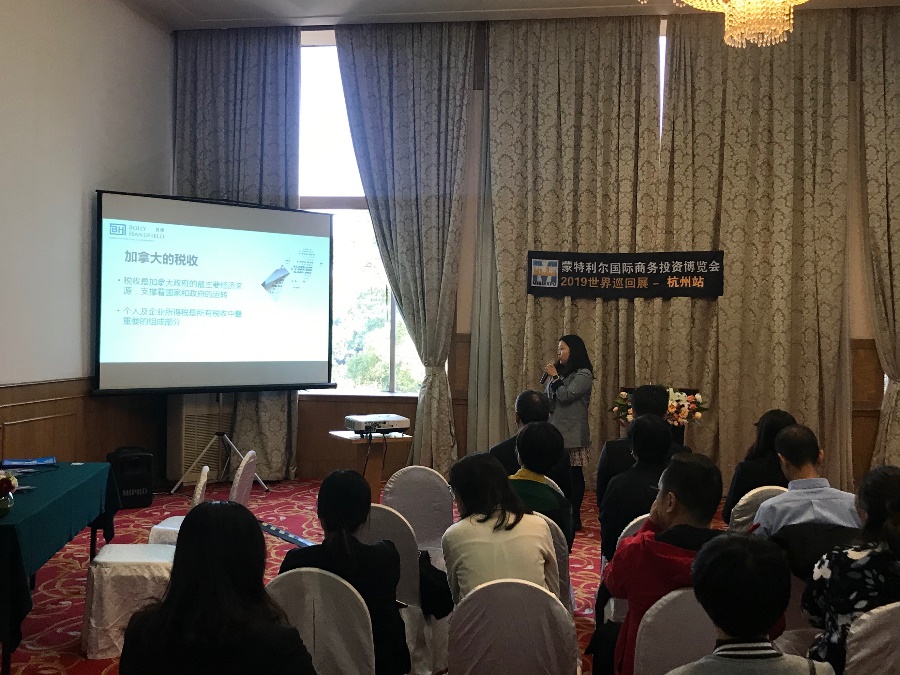 In the upcoming seminar, Mr. Nicolas Liu gave out a lecture of the educational system in Quebec, highlight the top public and private schools and introduced one of the greatest university in the world- McGill University to the guests. during the Q&A session, Mr. Liu elaborated the current policies and situation of an Quebec immigration program that are most concerned by Chinese – PEQ (The Programme de l'expérience québécoise).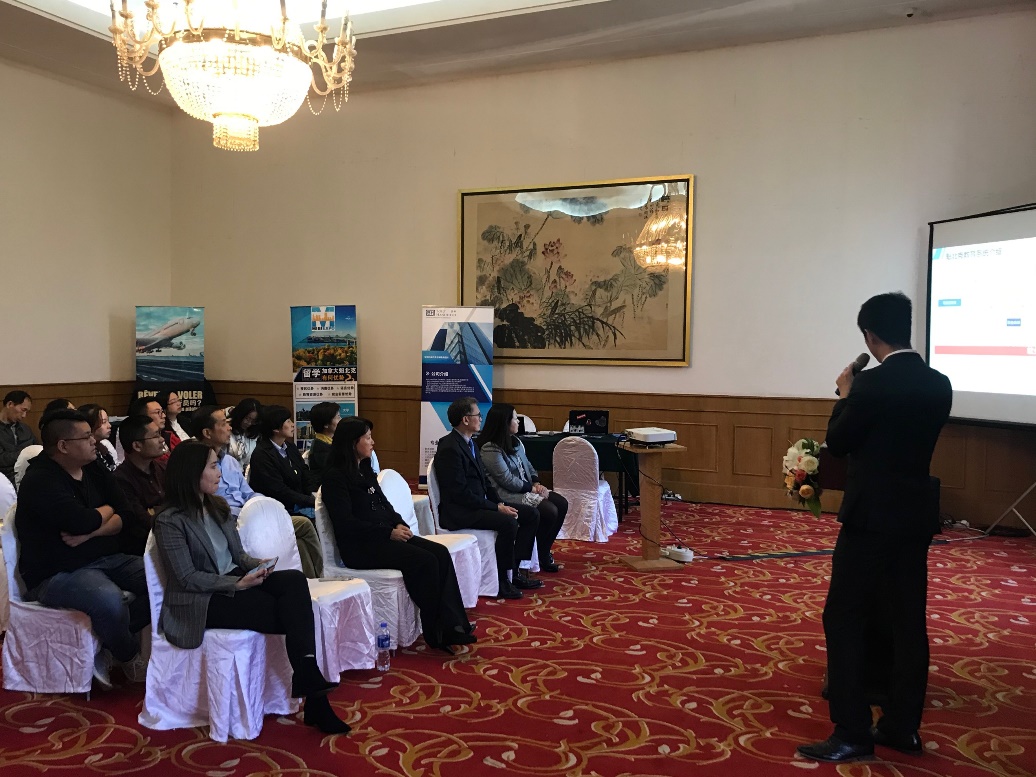 Mr.Phillip Lee, the executive officer of Diamond Diamond Real estate is the last guest speaker to present, he outlined the most popular listings and investment projects in Montreal, moreover, prepare a wide variety of catalogue and promotional brochures on the booth.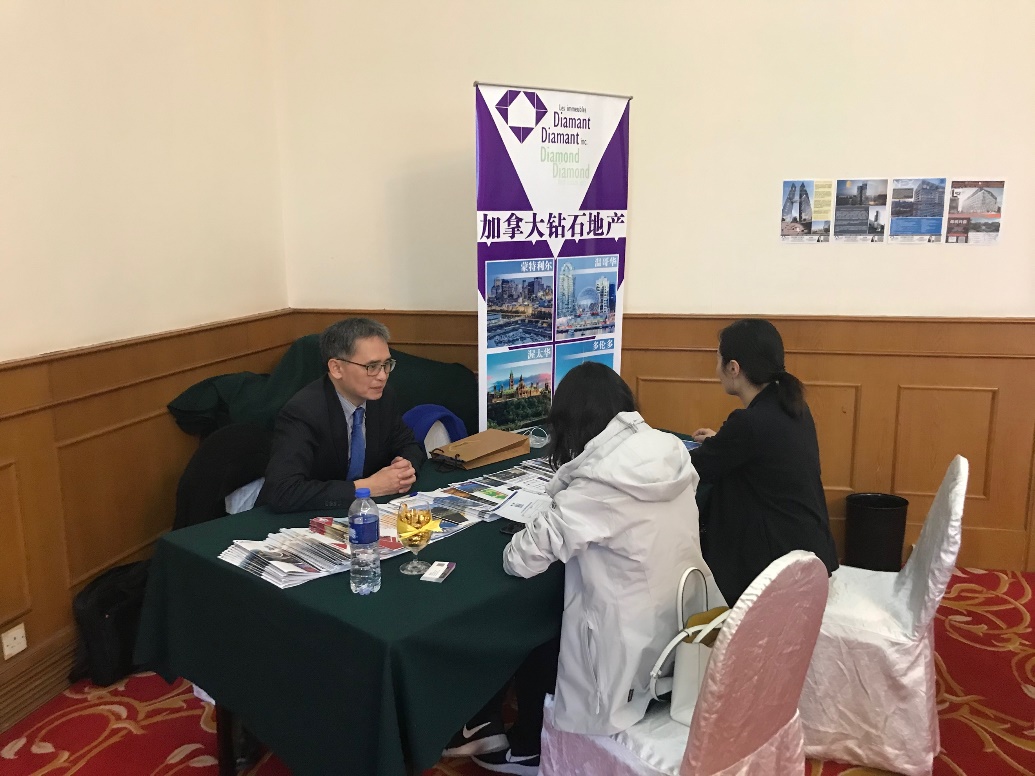 MIBIEXPO offered exclusive one-on-one consultation at the booth to our visitors.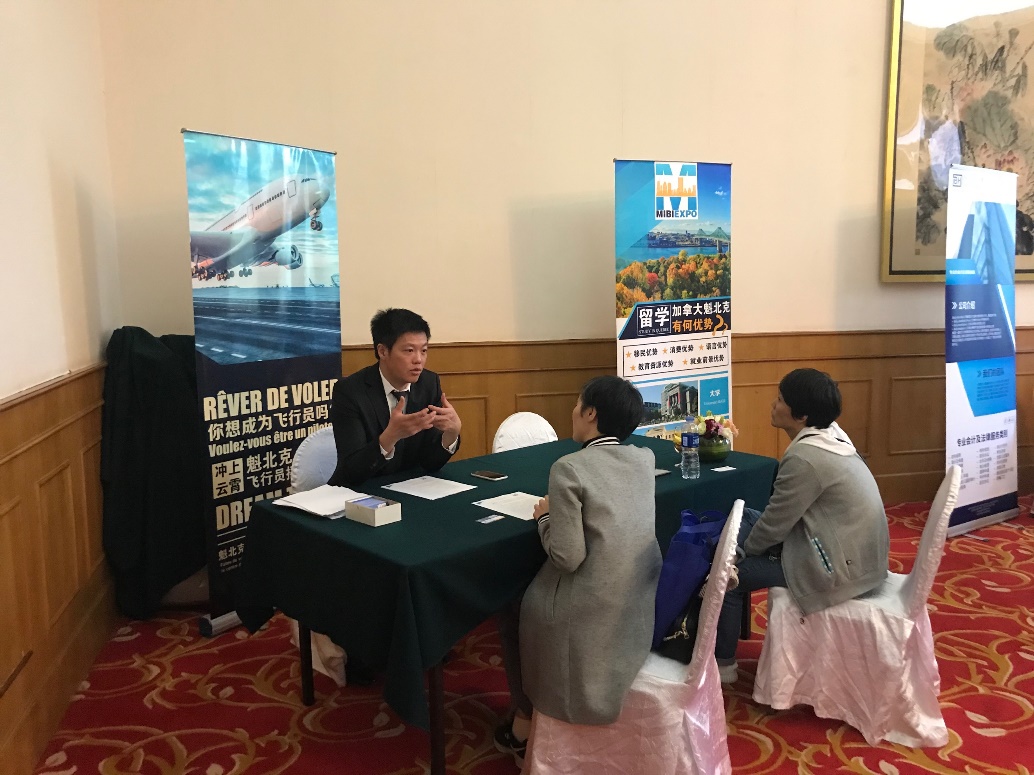 Last but not least, Mrs. Jocelyn Kao shows appreciation to the visitors and distinguished guest speakers and thanks for all coming along to support the exposition!